Plumbing Companies like Summerlin Plumbing & Rooter Pros Help You Maintain Your Home's Pipes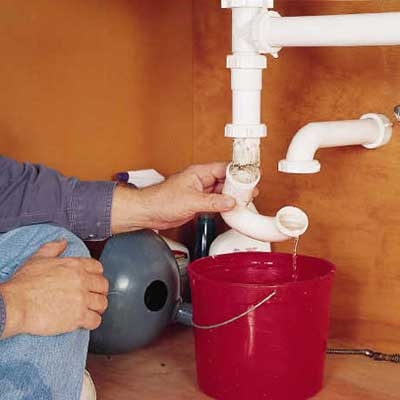 Maintaining your home's plumbing system is the best way to prevent costly future repairs. Unfortunately, too few homeowners take the proper precautions to protect their home's pipes and all the other components that are part of their plumbing system. No worries, though! At Summerlin Plumbing & Rooter Pros, we have options for homeowners who lack the time, skill, or desire to maintain their plumbing system.
The Best Drain Cleaning Solutions
What is the #1 problem that homeowners face on a consistent basis with their plumbing system? That's right. Drainage issues cause homeowners more stress than any other plumbing problem. This is because getting rid of an obstruction or clog can seem like a daily struggle.
Every single day the drains in your home are subject to abuse and misuse. From washing food particles down your drains and pouring liquids like oil and grease in the kitchen sinks to your daily hygiene habits that can quickly clog a bathroom sink drain (think hair and toothpaste), it is no wonder that so many people struggle with slow-flow drainage issues.
One solution to this problem is enlisting the help of our local plumbing specialist to assist you with professional drain cleaning solutions. Using high-pressurized water treatments, we blast away the toughest clogs and leave your pipes in brand new condition. Water jetting, also known as hydro jetting, works better than chemical drain cleaners because it breaks apart the entire obstruction without corroding or compromising your pipes with chemicals.
Video Camera Inspection Services
Many massive plumbing issues that arise and take you by surprise actually may have started out as something relatively small. Homeowners can find minor problems within their pipes by hiring us to perform camera inspection services.
Do you have a sink that consistently smells?
Is there a soft spot in your yard that refuses to dry?
These are signs that something could be going on within your pipes.
Video plumbing technology can peer into your pipes and provide real-time live feed to show you exactly what is happening deep within this part of your plumbing system. Using this technology, you can get ahead of major problems and save yourself a lot of money in the long run.
Maintenance Services
The maintenance services we offer residents in Summerlin are affordable and a great way to take a proactive approach towards protecting your home's plumbing system from major repairs. With affordable programs available there is no excuse not to maintain your system. Call us today to learn more about our immediate plumbing services!
Tags: Drain Cleaning