3 Reasons to Hire a Professional Plumber for Water Line Repair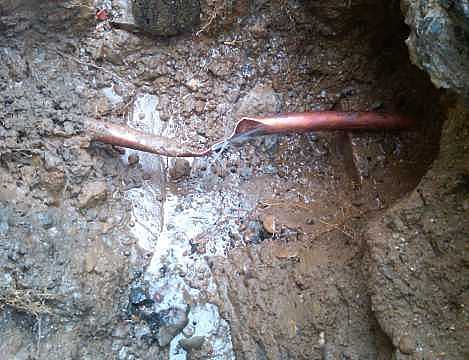 It can be tempting to make plumbing repairs on your own. You save some money and you don't have to wait around all day for a Summerlin plumber. While unclogging a toilet or installing a kitchen faucet may seem straightforward, there are other repairs like water line repair that shouldn't be left in amateur hands. If you're on the fence about hiring a plumber for water line repair in Summerlin, NV, consider the benefits of professional plumbing service.
Plumbing Codes Are Complex
When you're installing a new water line or making repairs, it's critical that plumbing services are made in a manner that coincide with local building codes. You may not think it matters it does. If you go to sell your home in the future and the water pipes have not been installed or repaired according to code, it could affect the sale of the home. It can also affect insurance claims should you have a pipe burst and file a claim for water damage.
Professional Plumbers Have the Right Tools
It's important to have the right tools to complete a water pipe repair. Licensed plumbers in Summerlin drive fully-stocked vehicles to every service call. No matter what type of repair needs to be made you can be sure that your plumber will arrive to your home with the necessary tools to make any repair.
Experience and Training Always Matters
The truth is that homeowners don't have the experience that a licensed and bonded plumber does. Whether it's repairing a sewer line that has been damaged from a main line clog or a draining a water heater, it's always important to have an experienced person handling the repairs.
When you need emergency pipe repair, don't hesitate to call. Give Summerlin Plumbing & Rooter a call 24 hours a day, seven days a week for top-rated plumbing service. Residential or commercial, we have plumbers available around the clock to address any problem you have.